Motorcycle riding keeps you connected with the wind and earth. You feel reconciled with nature. It is not something you can experience driving in a car. A car shuts you inside a box. Motorcycling is a cult activity with a variety of subcultures like street racing, cruising, stunt driving, motocross racing, etc.
Motorcycle driving is a thrilling and spilling experience. Imagine riding the sleek and rugged machine at breakneck speed in a sports rally. The wind caressing your face feels splendid! If you have still not experienced the excitement of biking that latch on to a moto BMW beauty.
Before you go to look for BMW bikes, get familiar with many related aspects. BMW has an extensive history that stretches back to 1913. R32 was the first BMW motorcycle that was introduced in 1923. It was an attractive motorcycle with an art deco styling and flat-twin engine. Today, BMW makes bikes with multiple engine configurations like inline-six, inline-four, parallel-twin, and single.
How BMW names its bikes?
An alphanumeric naming system is used. 
The first letter corresponds to engine type like –
R- Opposed twin-cylinder
S – Four-cylinder sports motor
F – Parallel twin cylinder
G – Single cylinder
K – Three or More cylinders
C – Parallel twin-cylinder engine
HP – High-performance 4-stroke 4-cylinders
The second comprises of numbers that represent engine displacement size in cubic centimeters. The current models have numbers 310, 400, 850, 1000, 1250, and 1600.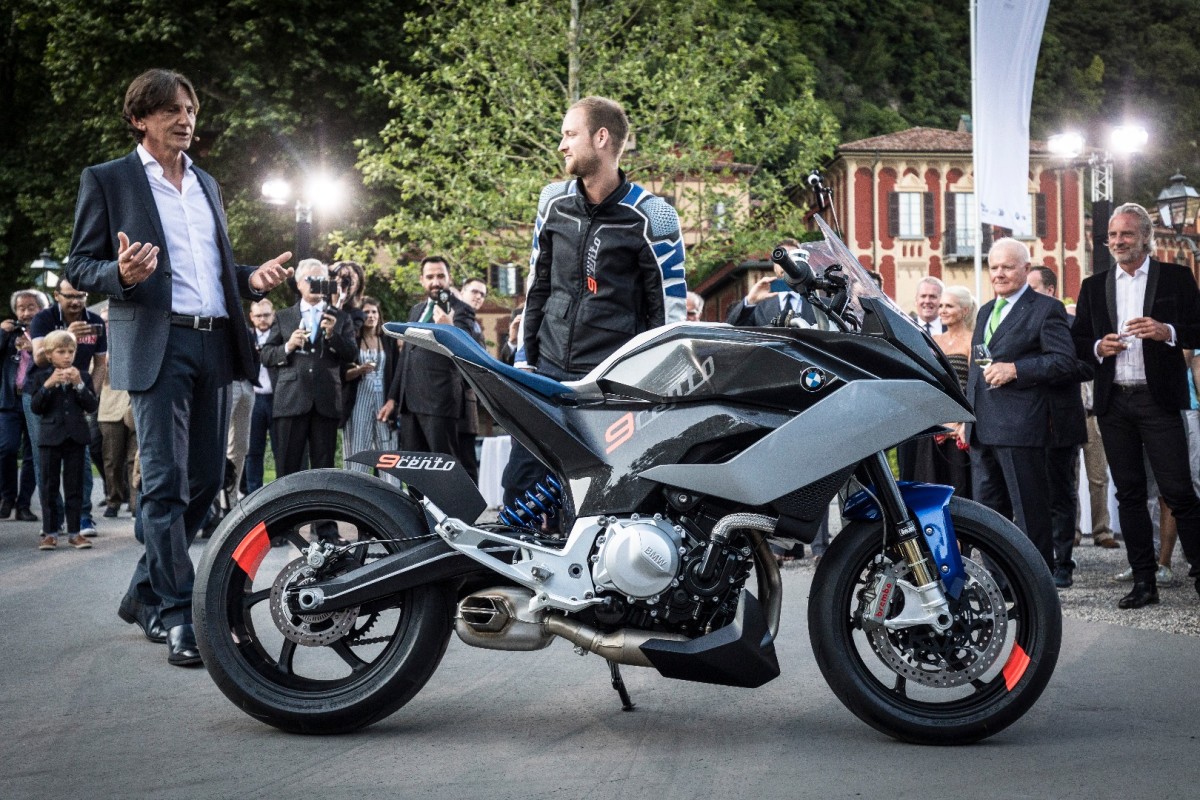 Lastly, some letters follow the numbers, which define the bike purpose. 
A [Adventure]
S [Sports]
G [Terrain or the German word is Gelande]
GT [Sports tourer]
RT [Road Touring]
RR [Road Racing]
T [Touring]
L [Luxury]
B [Bagger]
GTL [Luxury sport tourer]
X [Extreme]
R [Road]
GSA [Grand Sports Adventure]
Current categories of BMW's available
Each category has multiple segments or versions that comprise of different engine configuration.  
Adventure [G, S, F, R models]
Heritage [R models]
Roadsters [G, S, F, R models]
Touring [K, & R models]
Sport [S & R models]
On performancenc.ca, you can get to see the current models of BMW bikes.
Specific BMW Motorrad jargon
Flat-twin – Iconic engine layout of BMW's mounted horizontally across the frame.
Air-head – A flat-twin engines comprising of 2 valves per cylinder that got cooled with air.
Oil-heads – When the number of valves per cylinder increased by 4, partial oil cooling got introduced in the flat-twin engine.
Precision cooling system – In this system, a mixture of water and glycol moves around the combustion chamber to keep it cool.
Shaft Drive – A shaft connects the gearbox to the rear wheel hub.
People are purchasing BMW motorcycles in droves, especially the GS models. GS [offroad/road] series has changed people's perception of bike and biking.