Probably you don't want to invest in expensive web design services right now, but that doesn't mean that you cannot start your online store. Thanks to website builders, designing an ecommerce portal doesn't have to be complicated and expensive anymore. From Wix, Weebly and GoDaddy, to specific choices like Shopify, there are quite a few options for building online stores and retail websites. In this post, we are discussing the pointers that need attention while selecting an eCommerce website builder.
Themes and templates
Every website builder promises to offer ready themes and templates for ecommerce sites, while some like Shopify allow users to also design the website from scratch. Look for a platform that has the maximum choices, including specific ones for selected niches and categories. This just makes the process of designing and prototyping a lot easier.
Ease of use
A good website builder should be easy to use. There are many users who have little or no clue of how coding works, and if you are someone who doesn't want to look into the technical aspects, it is wise to look for a platform that's easy to use. The effort that goes behind using a website builder is slightly more for an ecommerce site than a regular website or blog, so make sure that the platform is user-friendly.
Payment
You would want to have as many payment options as possible for your ecommerce site, and this can be a fair way to compare website builders. Options like PayPal and Stripe are pretty common, but you may also want credit card, debit card and mobile wallet choices. Keep in mind that every platform may not offer everything, so you may have to pick and choose.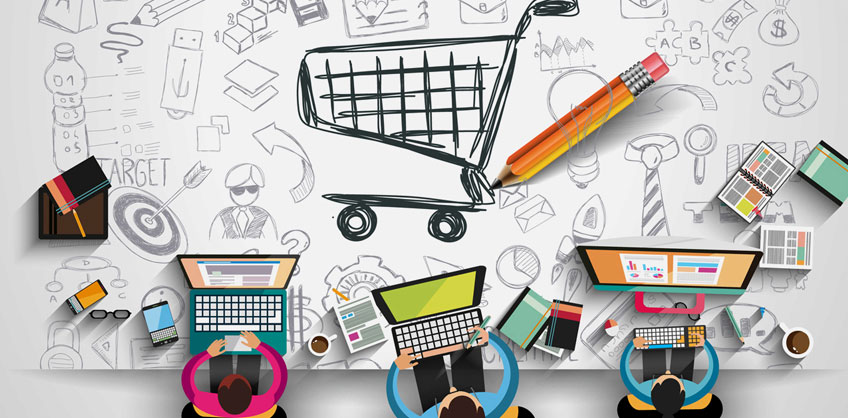 Responsive websites
Some platforms, such as Wix and Weebly, always create responsive websites, but do your homework. The website is often adjusted automatically for different screen sizes, while in some cases, this may not always translate into a perfect design. When you check for a website builder, take a look at the process, as some amount of control is always desirable.
Fees
Almost every website builder has some charge or other, either for setup, transaction or other services. eventually, you want an option that's affordable in the long run. Some like Shopify charge somewhere around $29 per month for the basic plan, but there are no add-on charges for setup.
Check online and compare now!